The homepage for Steve Radabaugh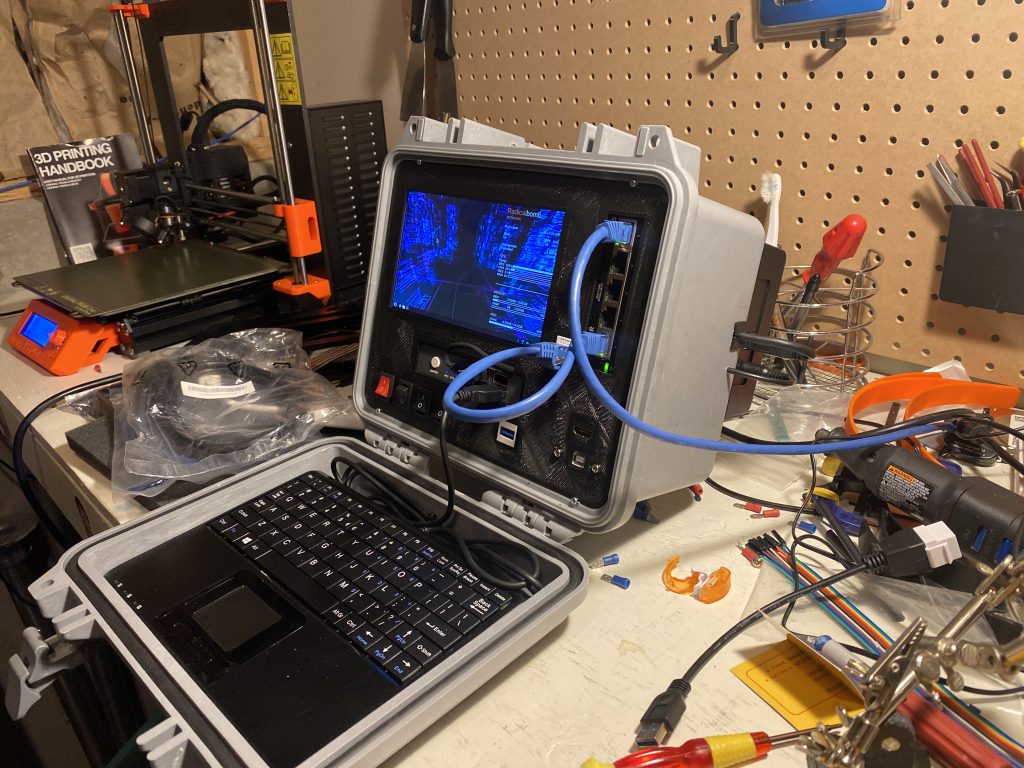 I spent some time in the last week designing and building this computer. It's based on a similar design by Jay Doscher of Back7.
My goals were a bit different than his, so I need different devices in it, and I have a screen on hand that is very different than the official raspberry pi screen that he used, so the mounts had to be completely different.
While the original was built more for an end of times situation, this one is for portable data recovery, network testing, and can function as a monitor and keyboard/mouse for any computer should I need one.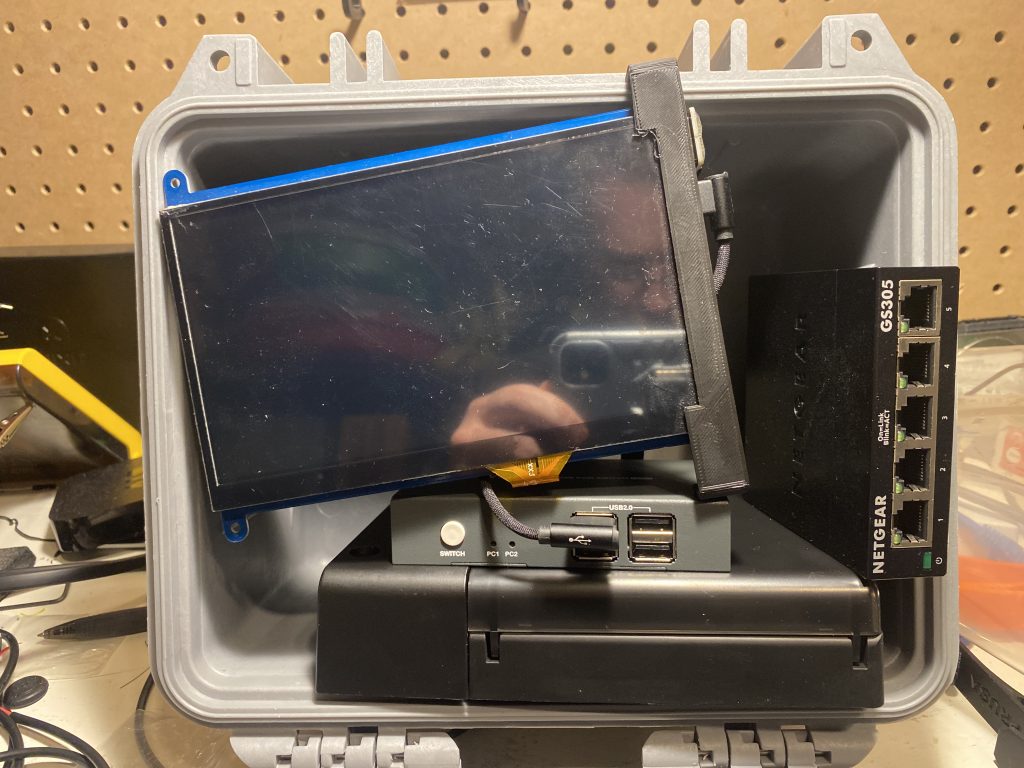 I did a test fit before I started designing anything just to see how things would arrange. The black box on the bottom is the harddrive cage that I'm using here as a spacer.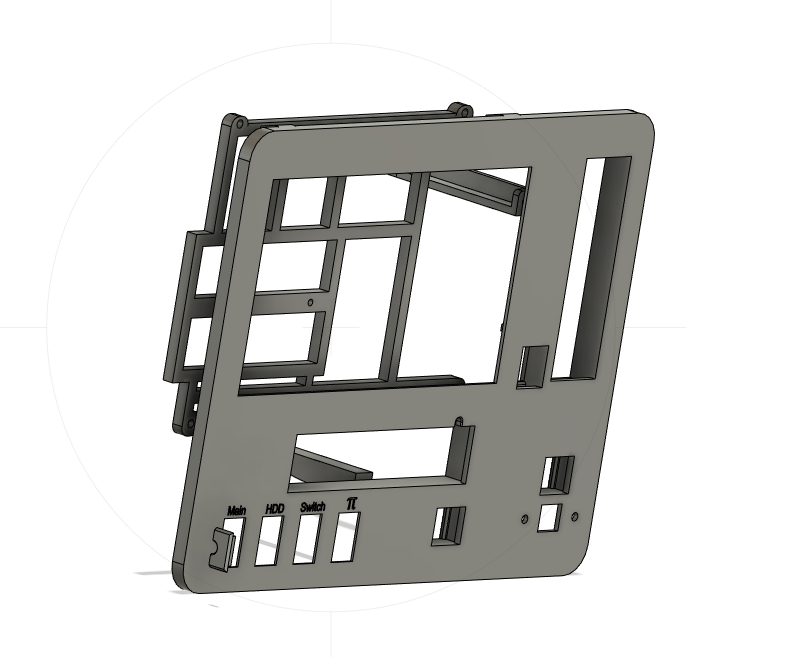 The mounting hardware was all designed in Fusion 360 from scratch. I spent a lot of time looking at the existing designs to get some ideas on how to do things, but everything here I did on my own.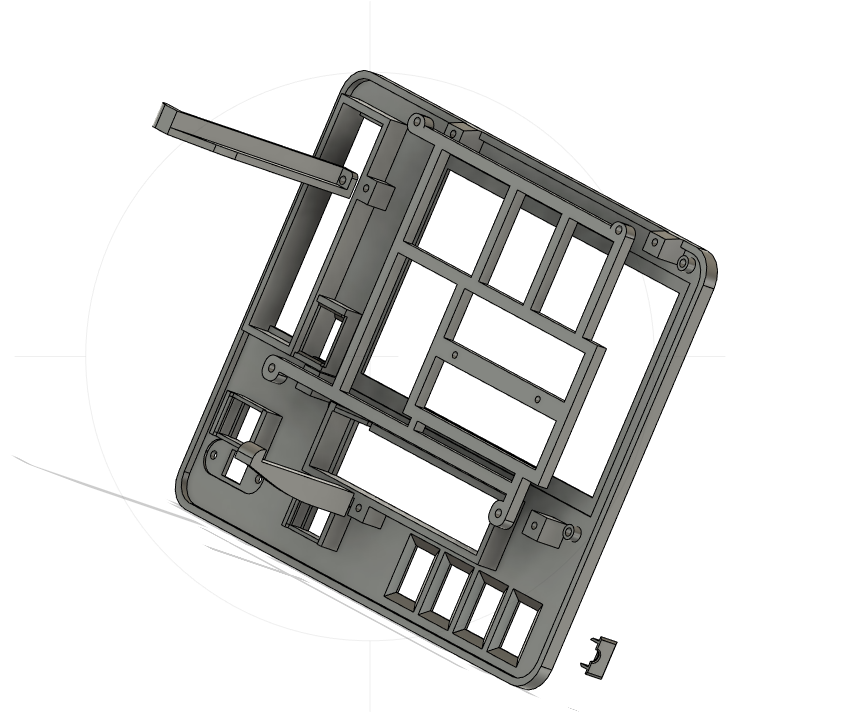 The original screen that others have used has a mount for the Raspberry Pi built into it. Mine doesn't, so I had to design a separate bracket for the Pi. I used a case that came in the kit I got with the Pi, so the 2 screw holes line up with that case.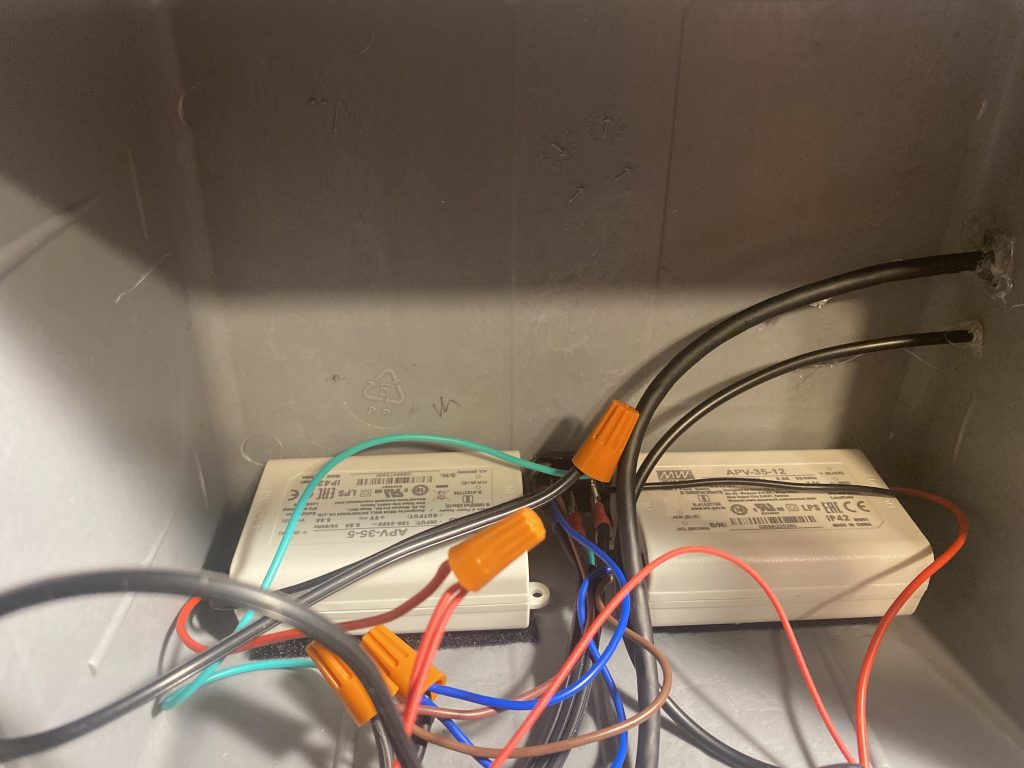 I needed 2 power inverters, one for 12 Volts and one for 5 Volts, so I used stickyback velcro to put them in the base of the case. You can kind of see that between them is the back of the power plug where the AC power comes in. The 12 Volts is needed for the harddrive adapter, The 5 Volts powers the network switch and the Raspberry Pi which in turn powers the screen and the KVM.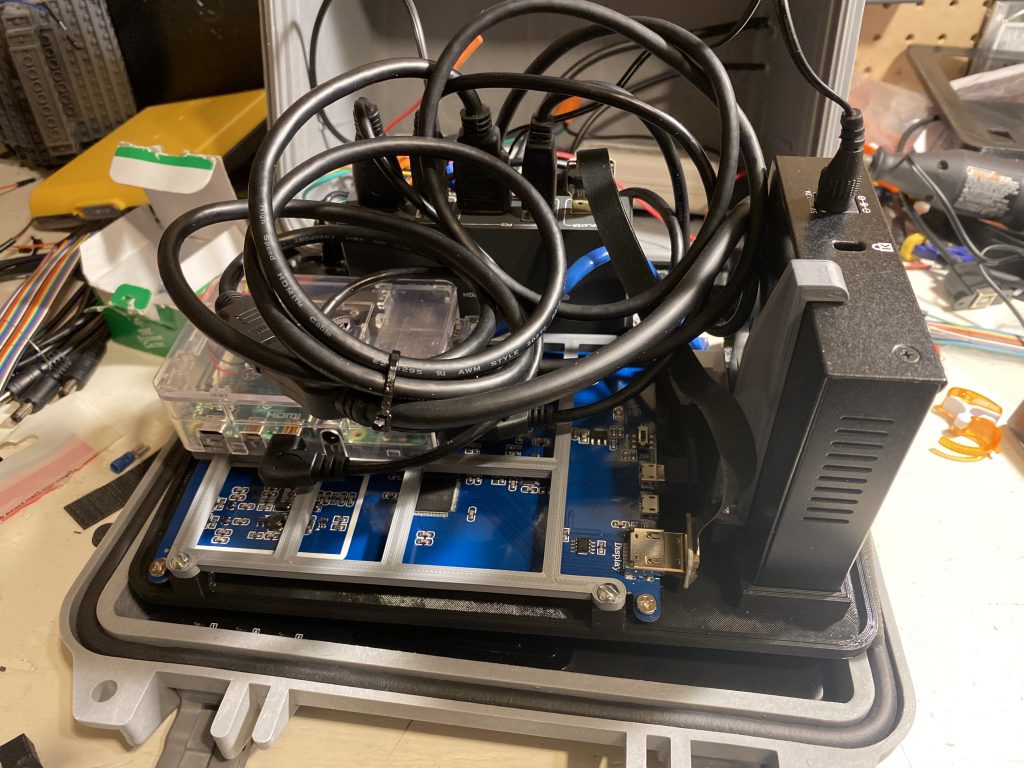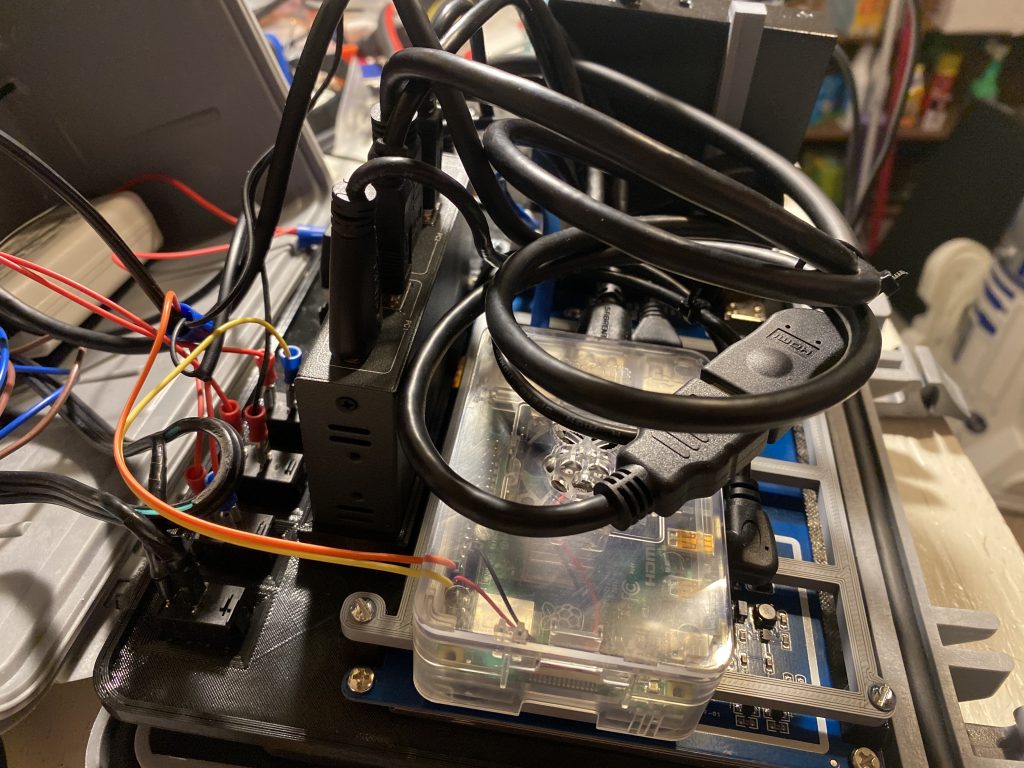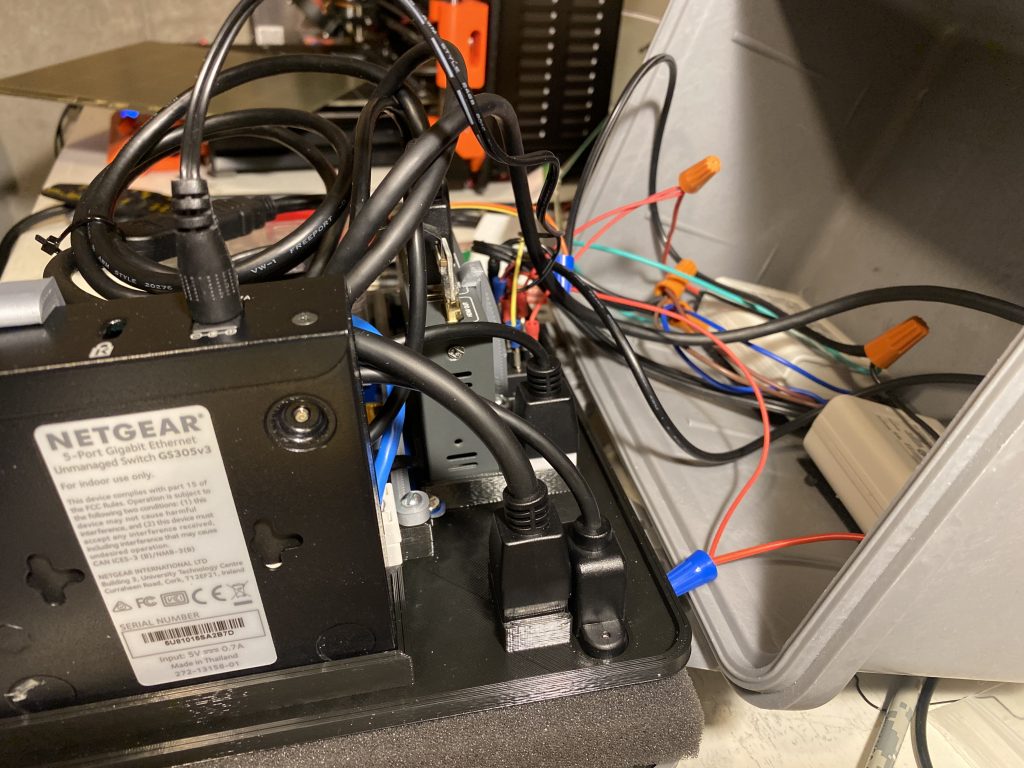 The wiring isn't super clean, but it's functional.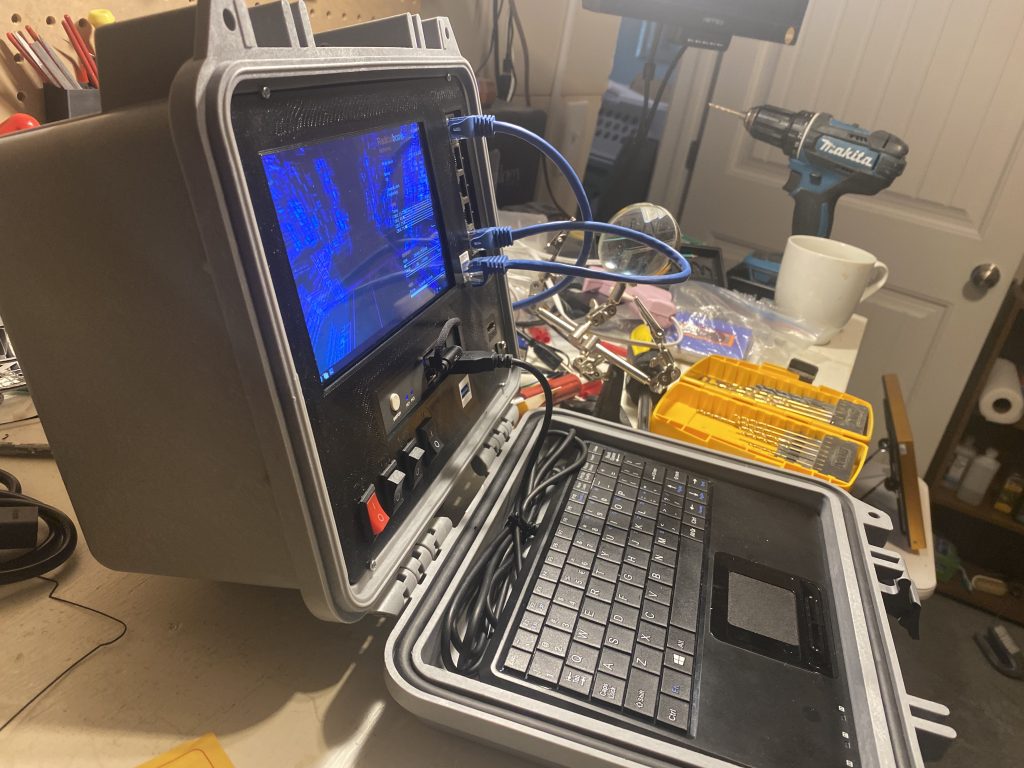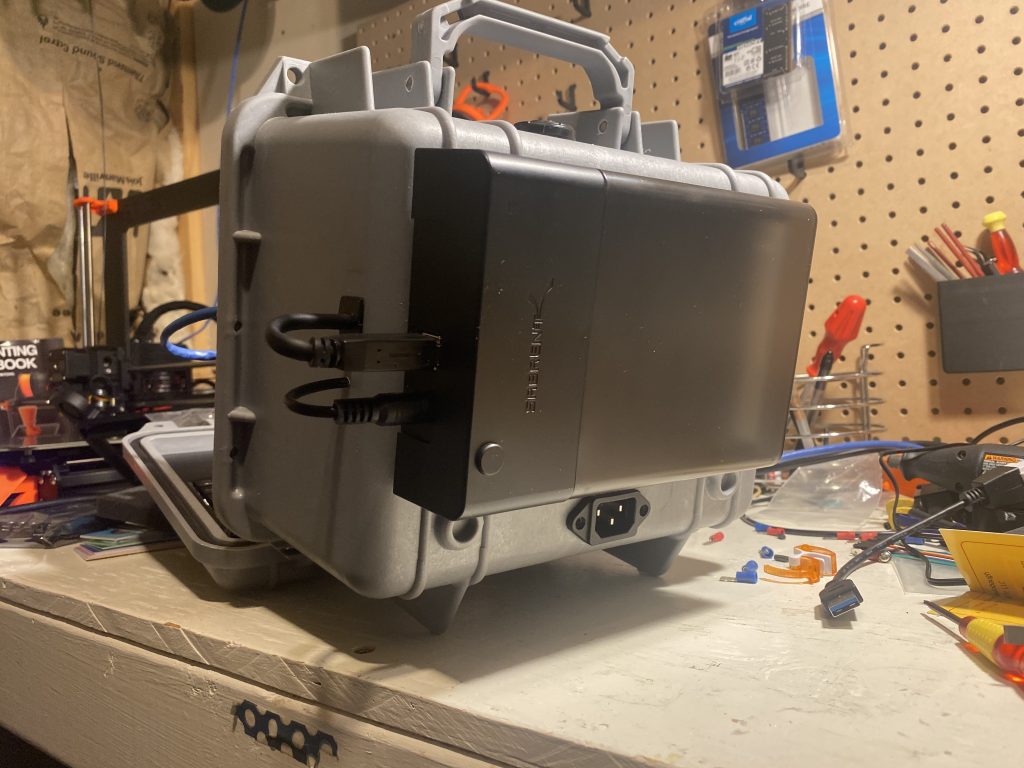 I kind of dig the harddrive cage being on back like a backpack. I 3D Printed a little grommet to go around the USB cable. The inside of the grommet is filled with hot glue. All of the holes that I made got "caulked" with hot glue so it should be water tight again. I'm not going to test it though.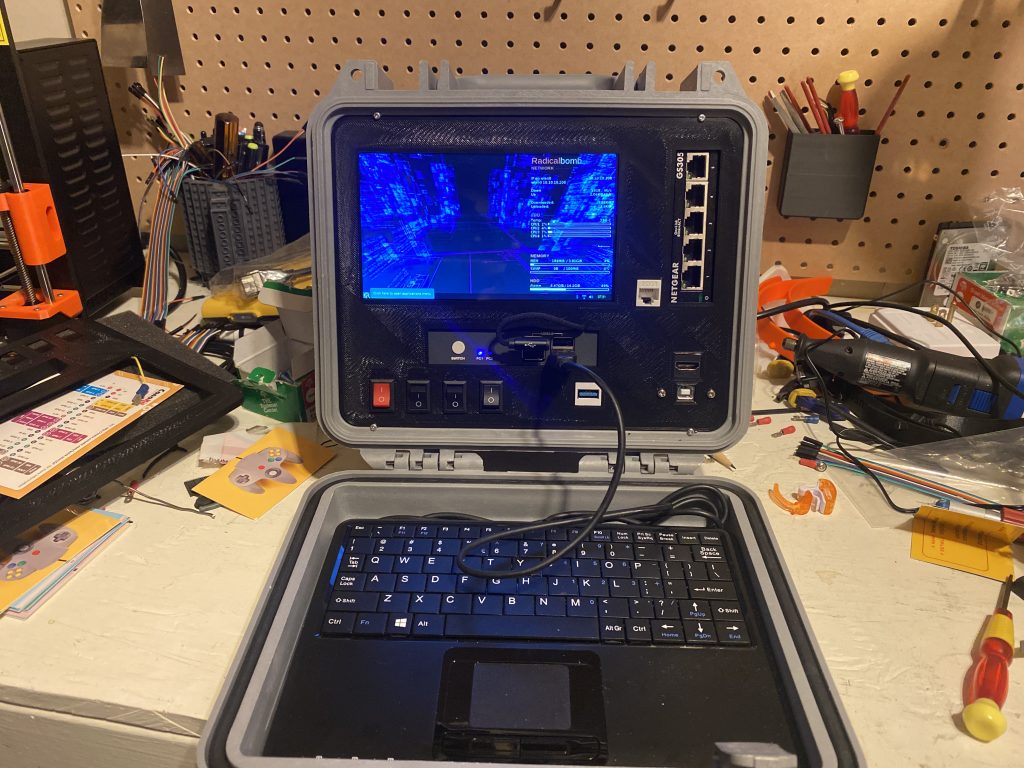 The network jack to the right of the screen is an extension of the raspberry pi's network jack. It can go directly into a network, or I can jumper it through the switch if I need to connect more devices.
Below the screen is the KVM. I had to run the USB cable for the touch screen and screen power out through a hole to plug into the front of the KVM. It gives it a little bit of a cyberpunk look, so I like it.
The USB in the middle of the bottom is a USB 3 extension that goes right to the Raspberry Pi. If I'm moving files from a harddrive onto something else, that USB 3 plug will be much faster than the other USB 2 plugs that are available on the KVM switch.
The HDMI and USB plugs at the bottom right corner are for the KVM. I can plug those into any other computer and have a screen and keyboard mouse for it. This can come in handy if I'm replacing a computer and I need both running at the same time. Since the screen is powered through the USB, I won't need to run power to it.
Overall, I'm extremely happy with the result. I'm excited for a good opportunity to road test it.
Cool Stuff • May 17, 2020
---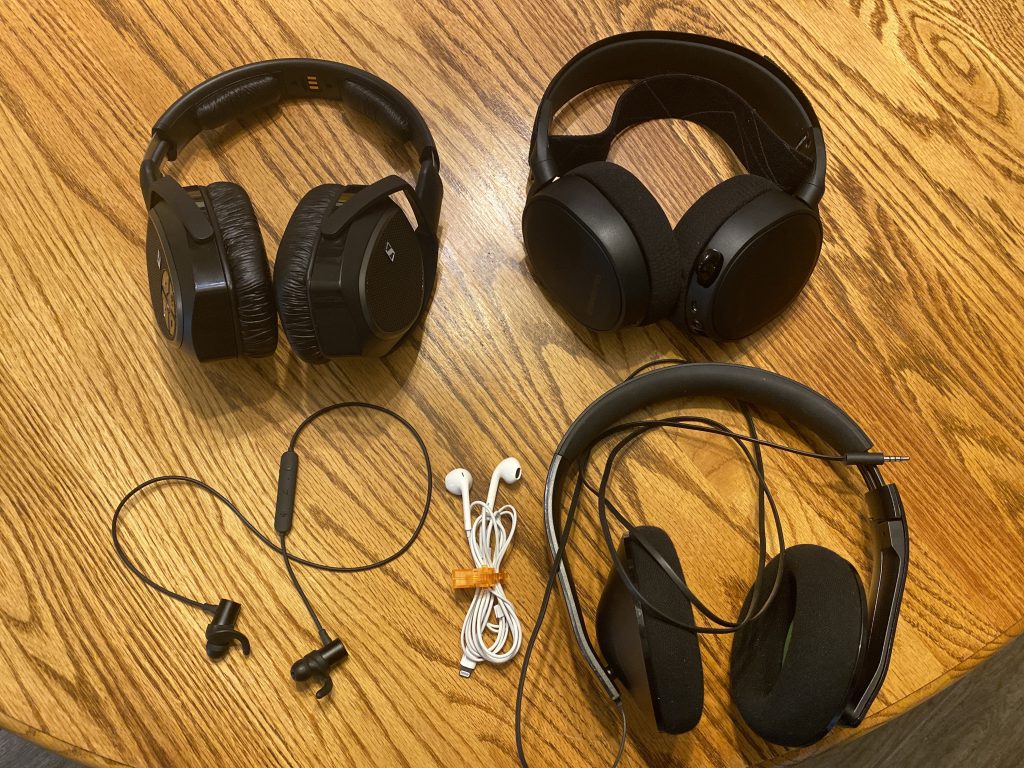 I'm up to 5 sets of headphones that I regularly use. This may seem obscene, but it's what works for me. From top left going clockwise:
Sennheiser HDR175. These are wireless headphones that are hooked up to the home theater. They're for watching loud movies after the kids are in bed. I'm a big fan of them. The sound quality is great for the price.
Steelseries Arctis 7. I just got these last weekend. They are also wireless, but use a USB connection. They live on my gaming PC. I haven't tried the mic yet, but I've been told it's really good. I only wish the transmitter for them was smaller. It's a puck about 1.5 inch in diameter with a 3-4 foot USB cord. Not super convenient for switching to other devices. They do fit over the oculus VR headset if I want better audio while in VR.
Microsoft XBox headset. These are pretty standard headphones that are meant to plug into an Xbox controller. I mostly use them for watching movies and zoom calls on my laptop. The cord is pretty short which is sometimes helpful, sometimes not. The sound quality is okay. They get the job done. I'd probably just use the Arctis 7s if the transmitter for them was smaller.
Apple Earbuds with Lightning connector. I use these on my phone for podcasts or phone calls when I don't want to tune out the outside world. I wouldn't mind replacing these with AirPods some day.
Soundpeats Q30 plus. These get paired with my phone for music/podcasts when I do want to tune out the outside world. Especially if I'm using power tools, mowing the lawn, or running. As a note I hate talking on them because it's like talking with earplugs in. I sometimes pair these to my laptop to watch TV shows while doing something else because I can walk around.
Cool Stuff • April 14, 2020
---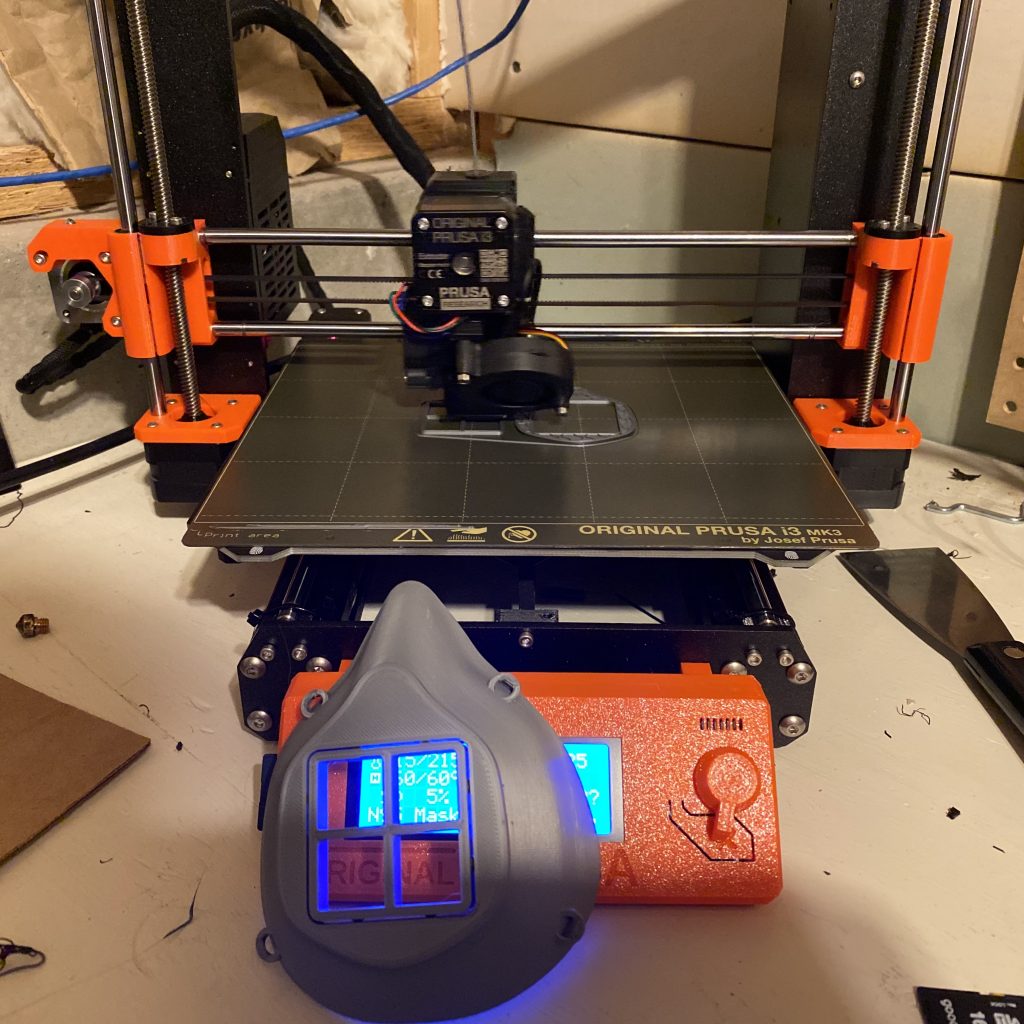 My 3D printer is getting some miles in spitting out some of the n95 masks for a local hospital and ambulance crew. Nothing special, but it feels good to be helping out.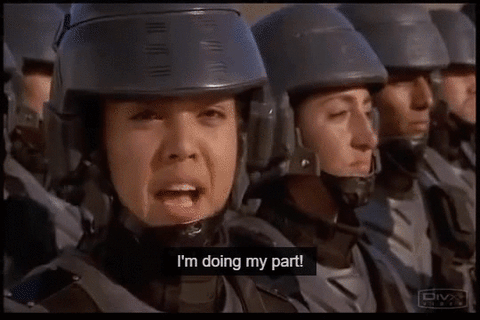 Cool Stuff • March 26, 2020
---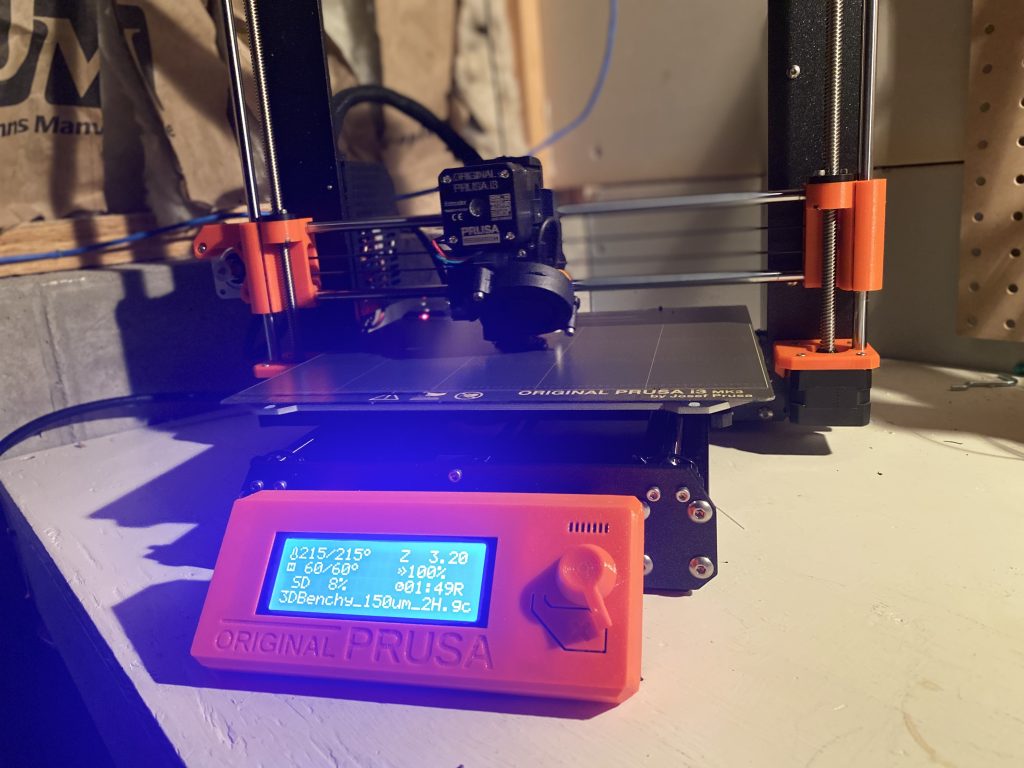 It took a while, but I finally finished putting the Prusa together. Now for the long process of getting it dialed in.
Cool Stuff • February 29, 2020
---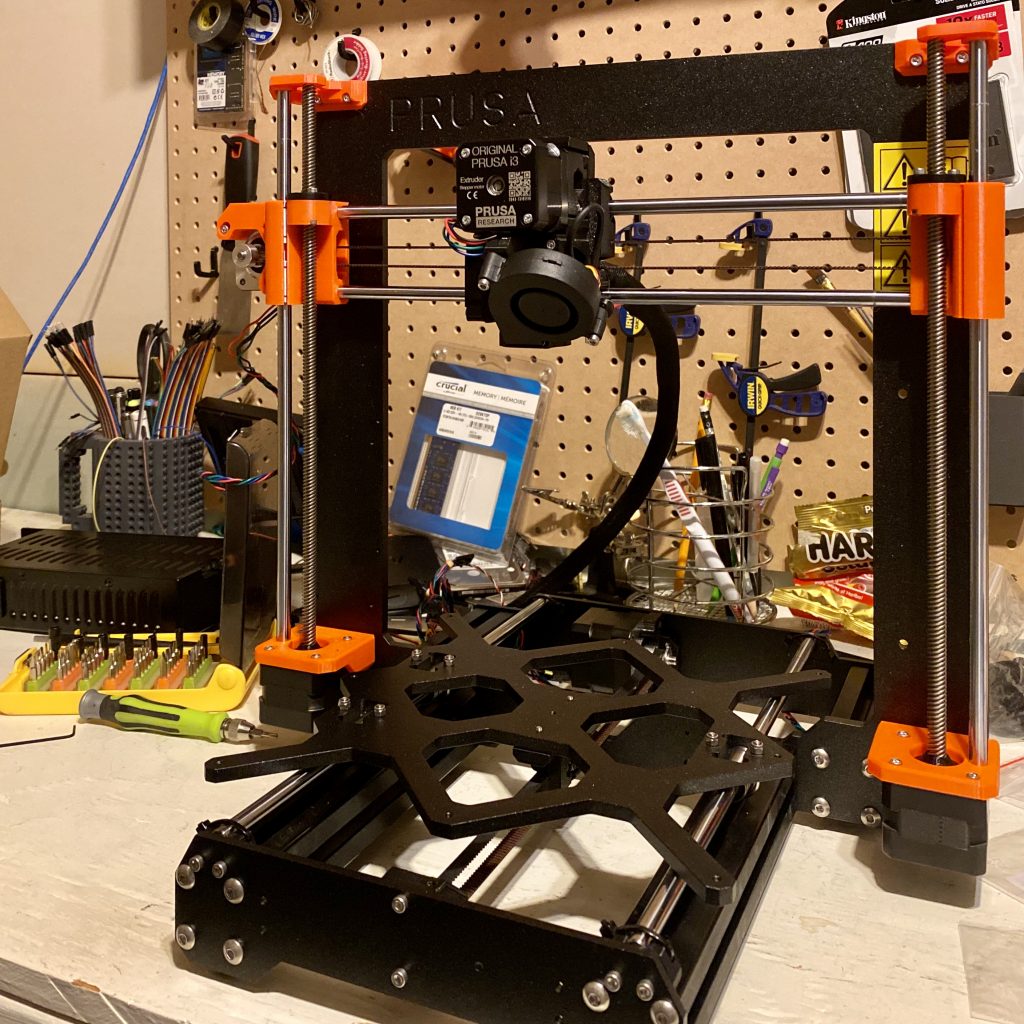 It's starting to look like a 3D Printer. I'm impressed with the precision on all the parts. I still have a good evening or two worth of work on it.
Cool Stuff • February 28, 2020
---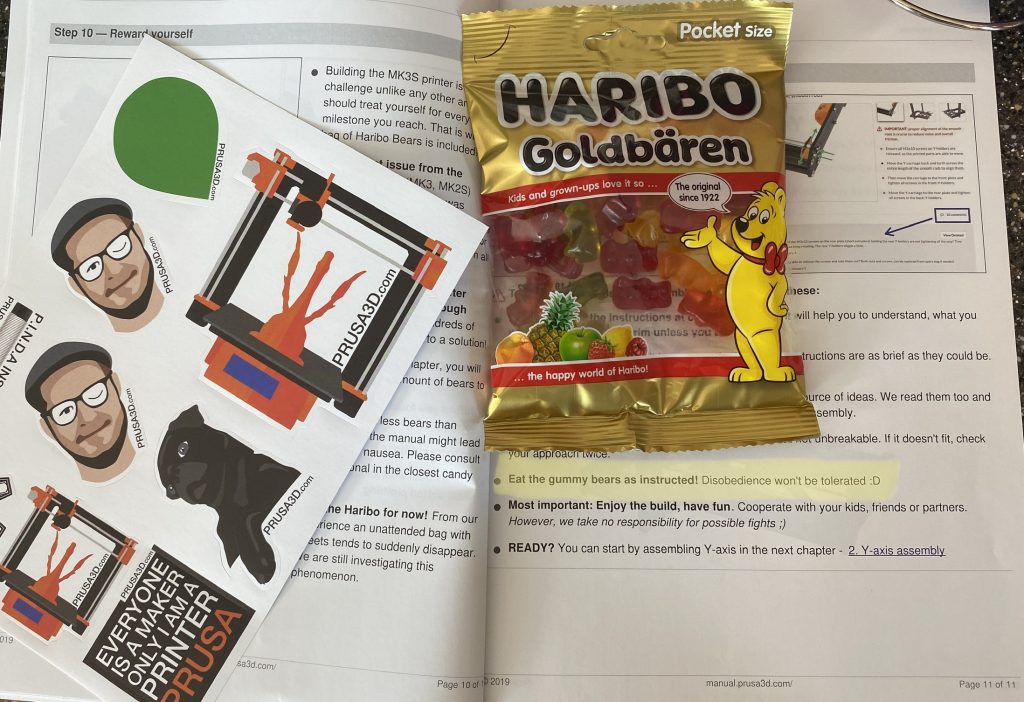 My new Prusa 3D printer arrived. It's not pre-assembled at all. The assembly manual is a couple hundred pages long, so it's not a 10 minute job. Luckily they included Gummy Bears, the end of each chapter tells you how many gummy bears to eat so that you don't run out before the project is finished. The instructions are fairly adamant that you follow their bear consumption guidelines.
Cool Stuff • February 24, 2020
---