The homepage for Steve Radabaugh

I finally got some blinds up in my office today, and since it's new, I thought I would show it off.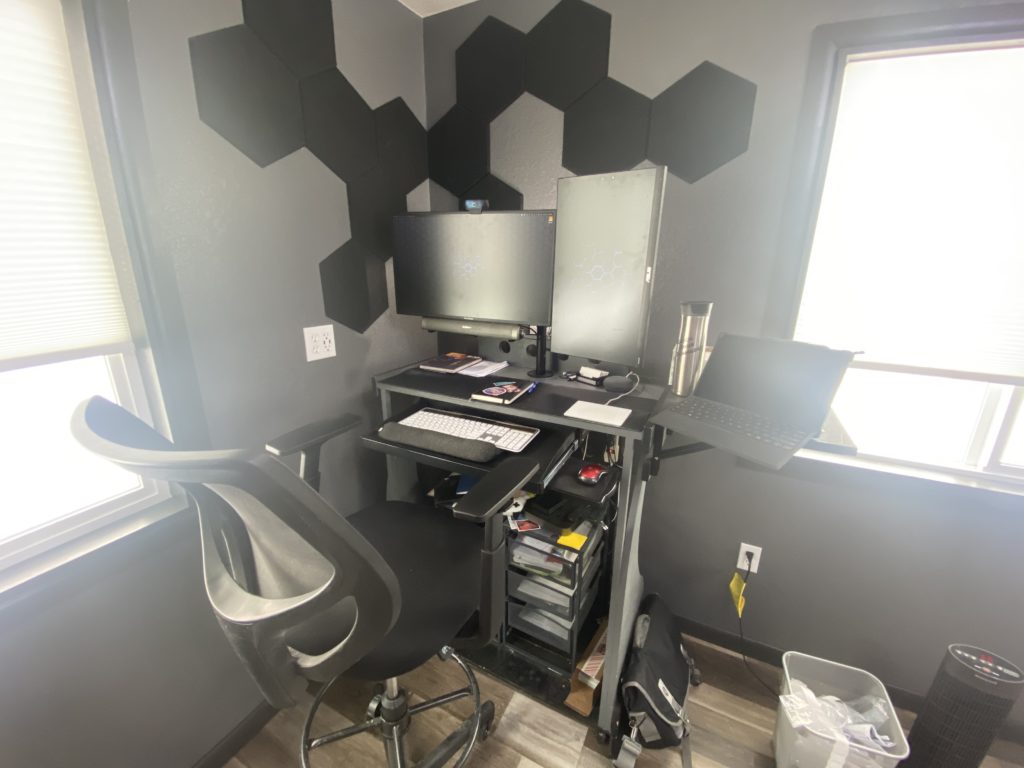 Here's the desk where I do any of my remote support and coding and general email and whatnot. The hexagons above the monitors are sound dampening to help with echos. They're especially helpful when I'm on zoom calls. The actual desk is the podium that I build when I was teaching. I'll probably eventually replace it with a new one built to match the workbench that's opposite it.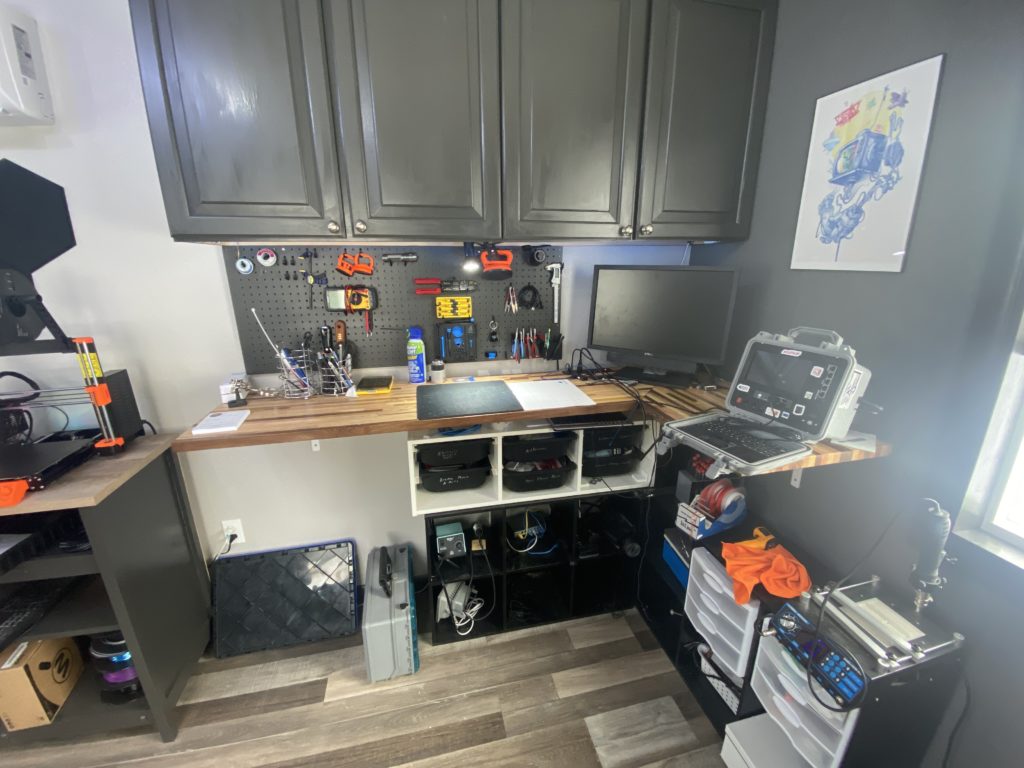 This workbench is where I do PC and Phone repair and any other electronic work. The art piece hanging there is one I picked up last summer at GenCon. The wood for the counter came from my inlaws. It's all wood from their property in Ohio.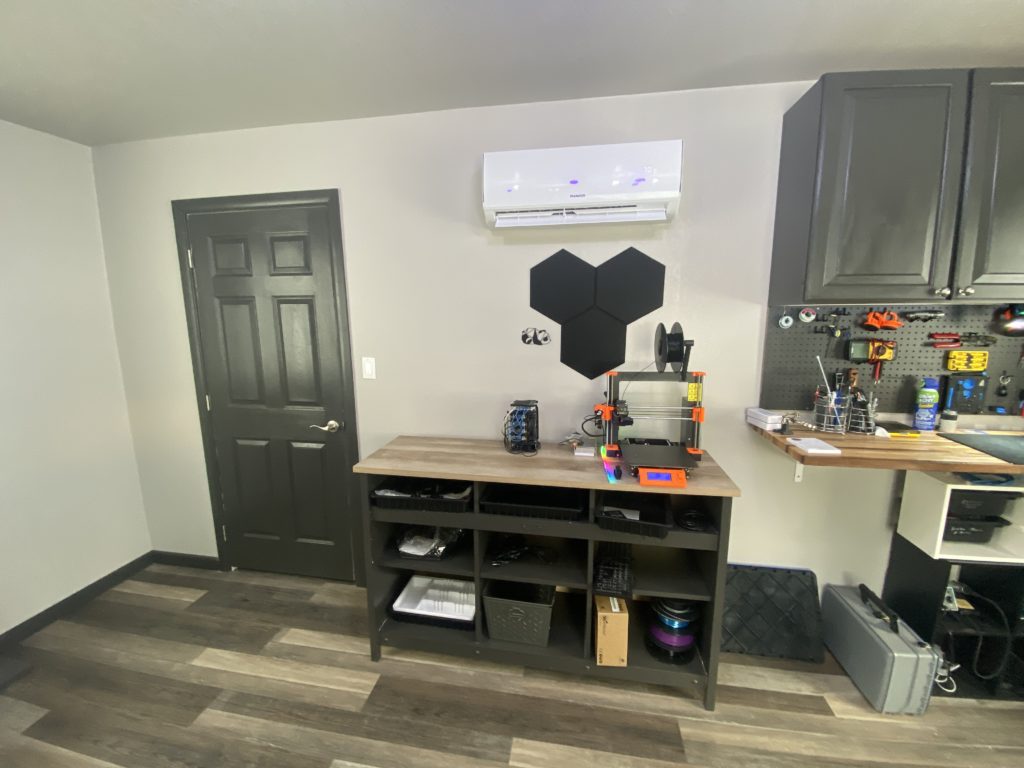 This is my 3D printing station. Just the 1 printer so far. If I can figure out a way to make some money from 3D printing, then I'll add some more. The sound damping tiles here are more for decoration than anything as there aren't enough in this spot to make much of a difference.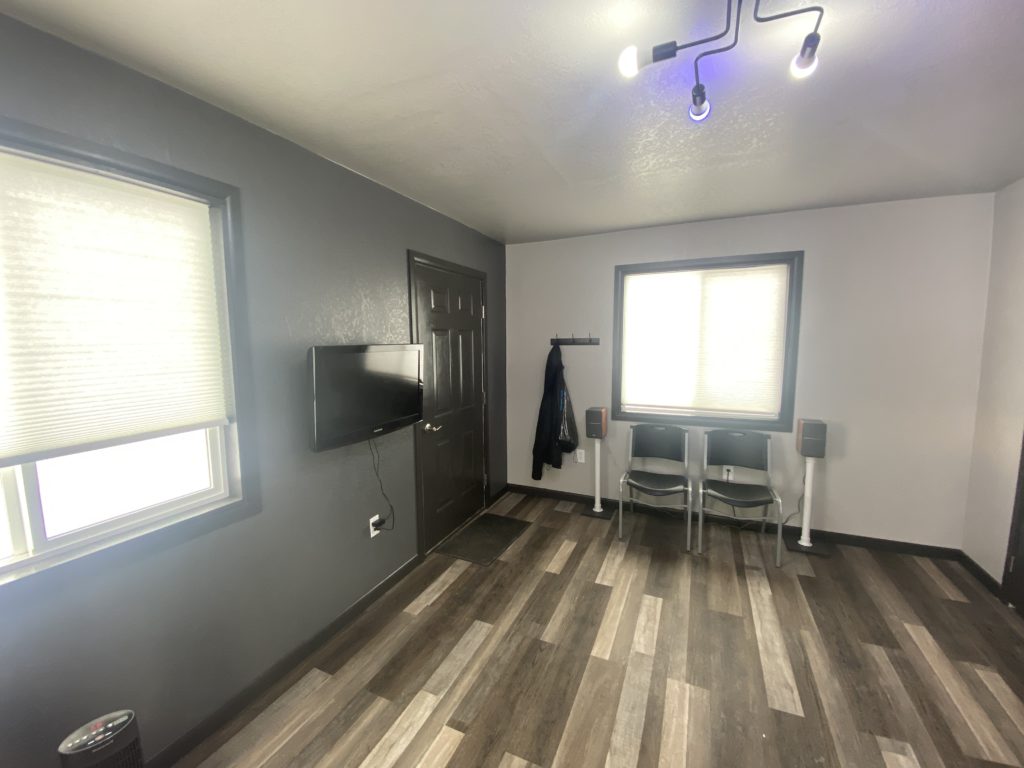 This is just the North wall. I'm planning on putting something under the TV that's hanging there. Probably a little table with a printer on it or something. The chairs will eventually be replaced with a little couch.
Cool Stuff • January 12, 2022
---