The homepage for Steve Radabaugh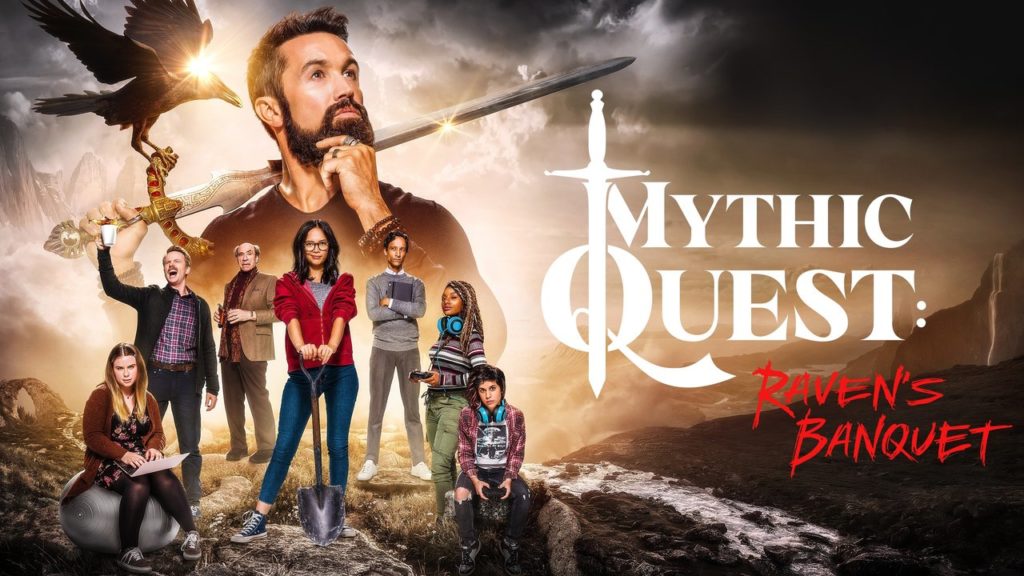 I'm a bit late to the party, but I've been watching Mythic Quest, a comedy on Apple TV+ that's about a video game company. So far, I've finished the first season which was released in early 2020. If you have access to Apple TV+, you should watch Ted Lasso. If you've seen Ted Lasso and you like gaming, then you should watch Mythic Quest. I honestly didn't watch it until now because I didn't think that it would be good. I'm glad that I was wrong.
There are two episodes that I want to talk a bit about here. The first is an episode in the middle of the first season that tells a compelling love story between a couple of game developers that spans the 90's and 00's. It's a completely stand-alone episode that doesn't tie into the narrative of the rest of the season at all. There are things in later episodes that reference back to it in more of an easter egg manner, but nothing critical. You could watch season one without ever watching episode 5 and you really wouldn't notice. You also could just sit down and watch episode 5 without the rest of the season, and you wouldn't notice. I think it was a bit of a bold move to put an episode in like that and something that probably wouldn't have worked before streaming TV.
The other episode I want to bring up is their Quarantine special that was between the seasons. Pretty much the entire episode was done via zoom calls. It came out in May of 2020, and honestly, it feels like something that came out at that time. Now that we're 2 years into the pandemic, it was really uncomfortable to watch. I'm sure that had I seen it in May of 2020, it would have been a welcome distraction, but now it kind of brings back what were darker times. Hopefully revisiting specials like this years down the road will serve to remind us a bit of what life was like back then, but at this point, it's too soon, and I don't want to be reminded.
Movies and Television • January 27, 2022
---