The homepage for Steve Radabaugh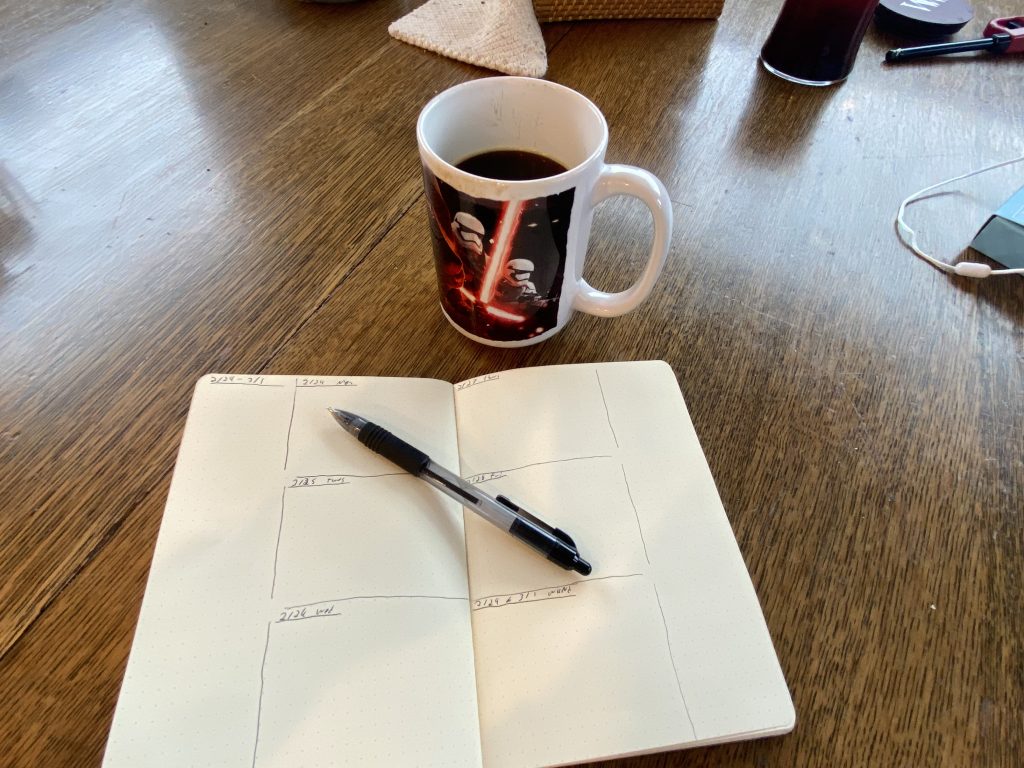 I like to spend the first half hour of Monday morning after the wife and kids are gone with a cup of coffee and my bullet journal. I actually haven't updated the journal for a month. Like any habit, it takes effort to keep up with. It does help me keep organized and not forget things.
The phone has been ringing already this morning. What I thought might be a relaxing day is going to end up fairly busy. Oh well.
Status Update • February 24, 2020
---