The homepage for Steve Radabaugh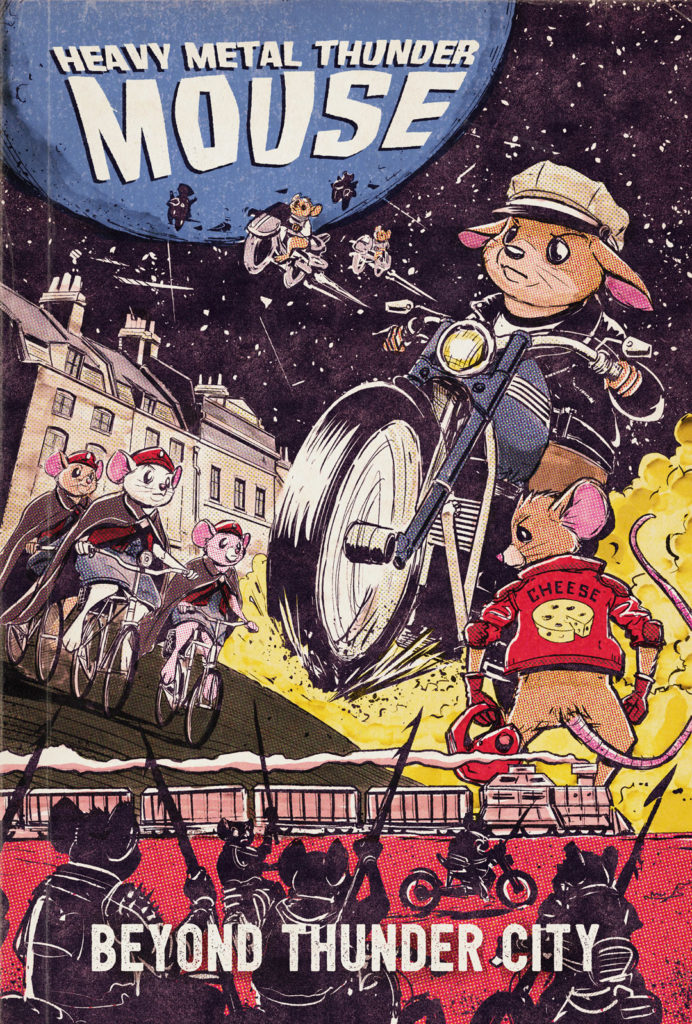 Last week "Beyond Thunder City", an expansion for "Heavy Metal Thunder Mouse" was released. I am one of the contributing authors of this book. It's an anthology of micro settings for the core game. I had actually kind of backed down on contributing to RPG books, but this is one that I had pitched a while ago, and it's something that I really wanted to work on.
My section "Neo Nezumi" is influenced by "Akira" with some bits pulled from other CyberPunk sources. I'm pretty happy with the work that I did on it.
You can pick it up at the following places: DTRPG.com | Itch.io | Amazon
My Games • February 8, 2022
---
Mines of Immortia is the next game that I'm working on. It's a narrative fiction or text adventure game. It plays similar to a choose your own adventure book.
I'm using Unity as the main core engine of the game, and I'm using Twine to write the story.
I'm pushing for a release in June on both iOS and Android app stores.
I'll be talking more about the game and it's development here on this blog. Here's a really little video of the gameplay in the current alpha version.
My Games • March 26, 2019
---