The homepage for Steve Radabaugh
Today I had to take my daughter to Gilette to see the orthodontist. I gave myself 4.5 hours to drive what is normally a 3-ish hour drive, because we had snow last night, and I have to go over the mountains. I'm glad I had the extra time as the roads over the mountains were a bit sketchy.
Anyway, on the way back, I stopped in Buffalo to get gas before going back over the mountains. When we got back in the car to take off, the car started fine, and I could get it into reverse or neutral just fine, but I couldn't get the shifter to physically move into the drive position. At this time it was 6:30 pm, so I knew that there would be no chance of getting a mechanic until morning. I had visions of driving my car in reverse to a hotel to spend the night, an idea I quickly abandoned.
I ended up pushing the car away from the gas pumps to a parking spot, with my daughter manning the wheel (with a LOT of guidance). Then I started Googling the problem and found some threads on X-Terra owner forums about people who have the same year of X-Terra as I do with the same problem. It turns out that a little piece of metal tends to come loose within the shifter that blocks it from moving into the Drive position or beyond.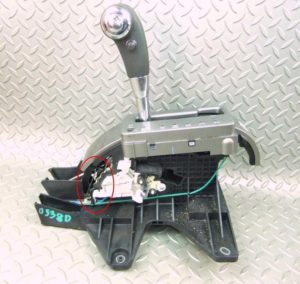 With the guidance of the forum thread, I was able to get the piece moved back into place and get my car into drive. The trip back over the mountains was slow (due to road conditions) and uneventful. I'm extremely grateful that the problem was something that I was capable of fixing and that the Internet exists to provide answers. 20+ years ago, I definitely would have been getting a hotel room and finding a mechanic in the morning.
Steve's Life • January 20, 2022
---